gregstoll.com webOS apps
Sadly, webOS has gone away, and so none of these apps are available anymore. This page is for historical purposes only.
webOS is the operating system on the HP/Palm Pre and Pixi phones. It offers convenient multitasking, integration with your Google and Facebook accounts, and 3D games to boot!
See an interview on webOSroundup.com and one on precentral.net!
---
My bestselling apps are FlightPredictor and FlightPredictor HD, the best way to know ahead of time whether your flight is likely to be delayed. It supports webOS notifications - always have the latest information at your fingertips! Powered by FlightCaster.com.
| | |
| --- | --- |
| FlightPredictor (for phones) | FlightPredictor HD (for the TouchPad) |
---
Simple Alarms is an easy way to set multiple alarms, including the ability to customize alarm sounds, snooze times, and what days the alarms go off!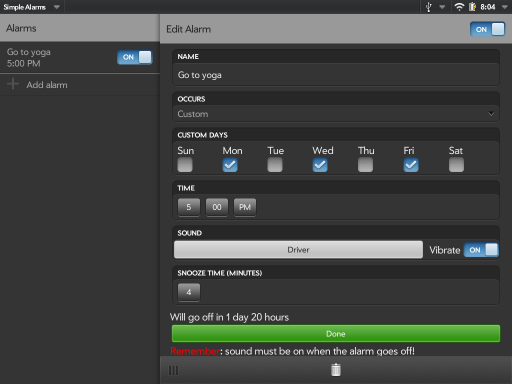 ---
LJ for WebOS is a client for LiveJournal that allows you to view your friends posts and make posts directly from your webOS device, including uploading pictures to imgur and your LiveJournal ScrapBook!

---
We the People and We the People HD are the best way to view the United States founding documents on your webOS device.
| | |
| --- | --- |
| We the People (for phones) | We the People HD (for the TouchPad) |
---
Private Browser and Private Browser HD let you keep your browsing history private. You can also set a password and store private bookmarks.
| | |
| --- | --- |
| Private Browser (for phones) | Private Browser HD (for the TouchPad) |
---
Board Game Geek is a simple interface to boardgamegeek.com that allows you to easily search for games as well as find the highest rated ones.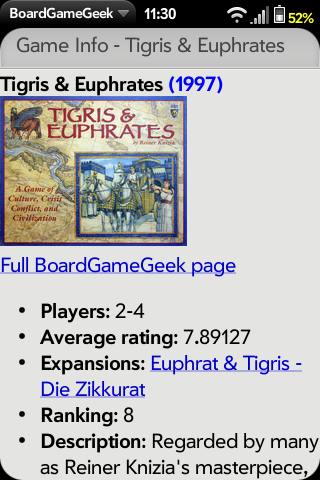 ---
GAuth is a client for the Google Authenticator, which lets you use two-factor authentication to keep your Google account secure.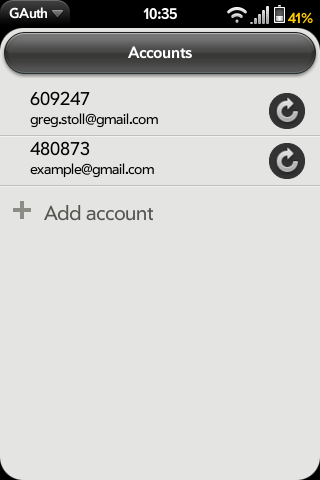 ---
Finally, there's PasswordHash, an easy and free way to generate secure passwords for webistes based on a master password. There are also versions available on the web page and as a Firefox extension, so you'll have no trouble keeping all your passwords wherever you are!