Bridge Scorer
Easily keep score in your bridge game! Tracks separate rubbers and provides an easy way to get scores for one hand at a time, and also has a reference section when you can't remember how many points there are per undertrick. Also supports PBN file import/export of games with in-app purchase!
Free app - now available for Windows 10 and Windows Phone 8.1!
Screenshots
Mobile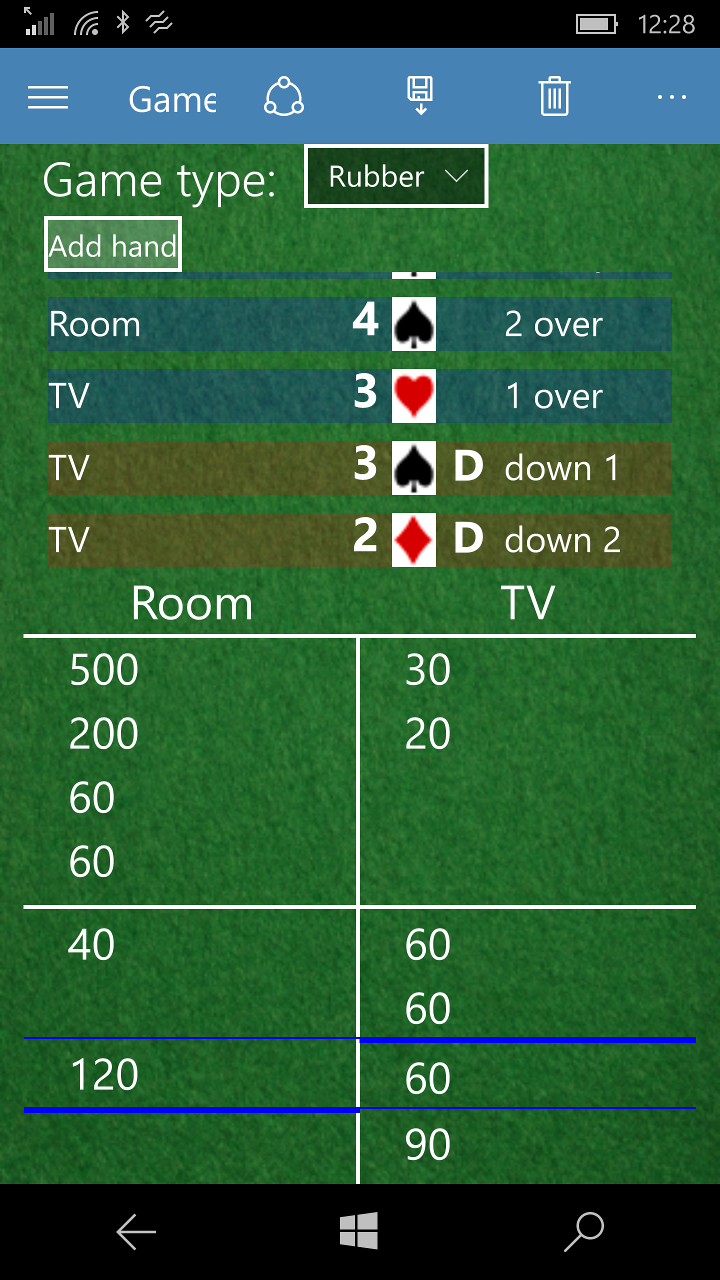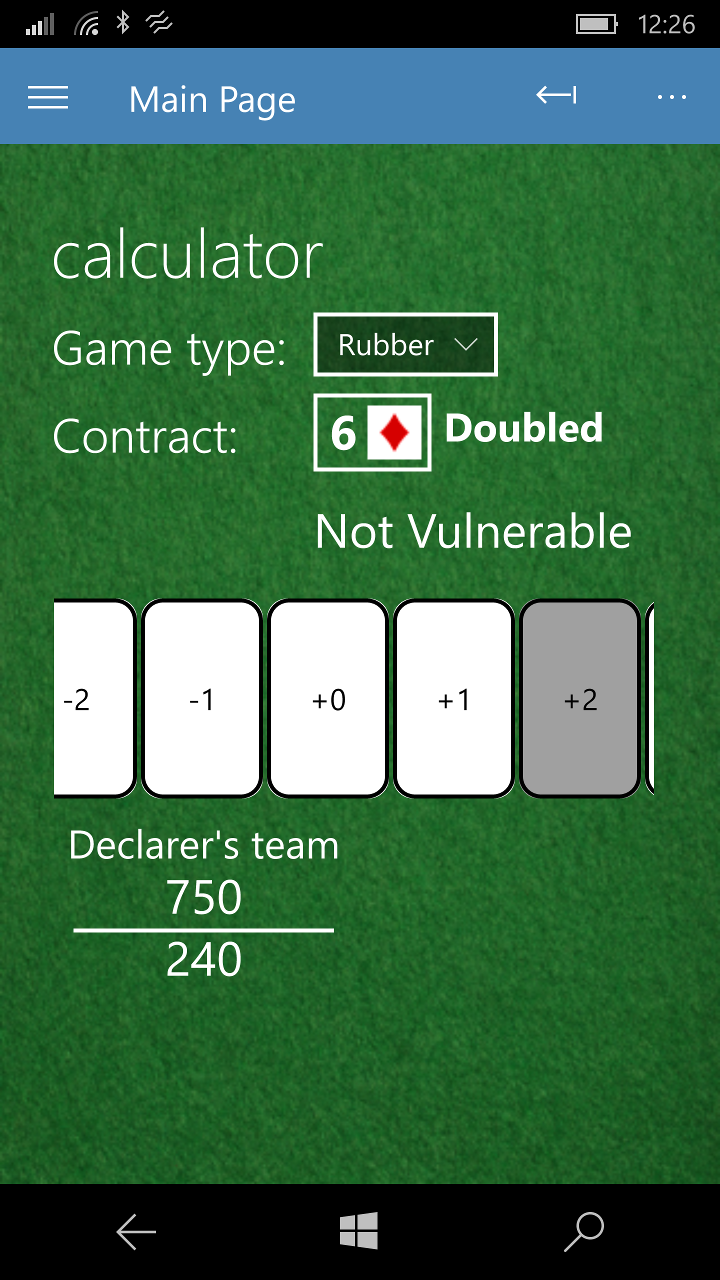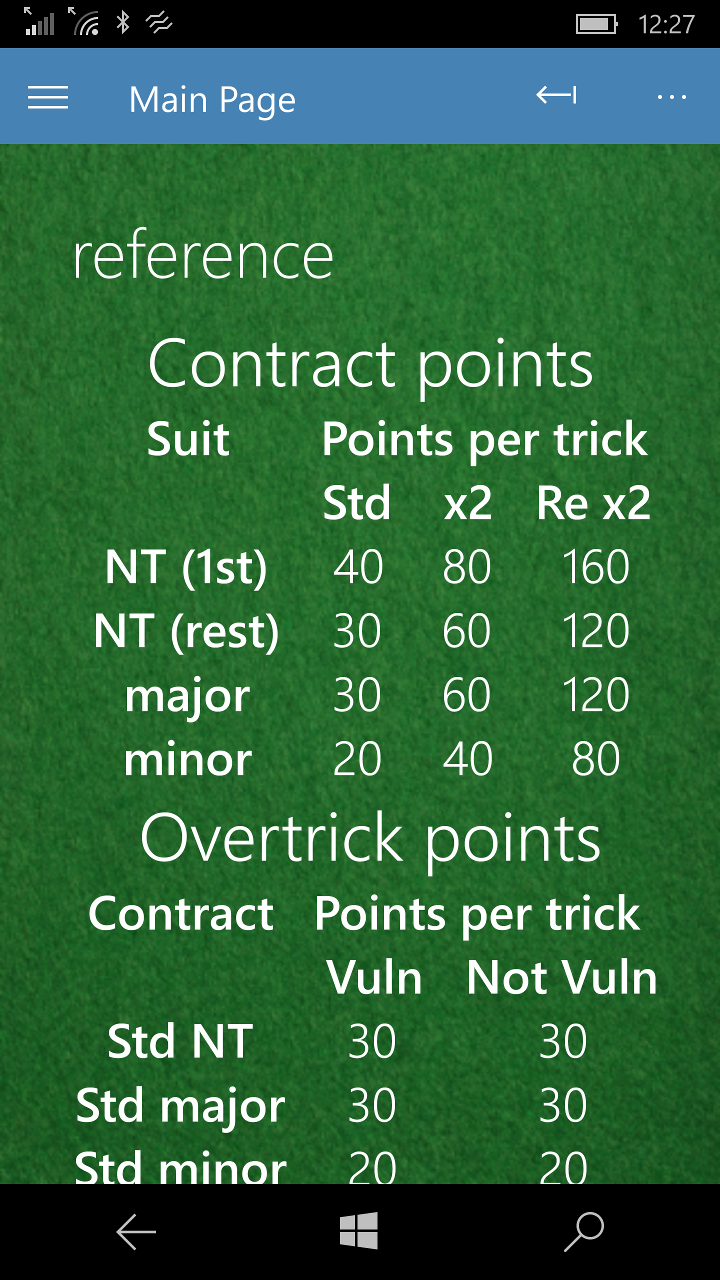 Desktop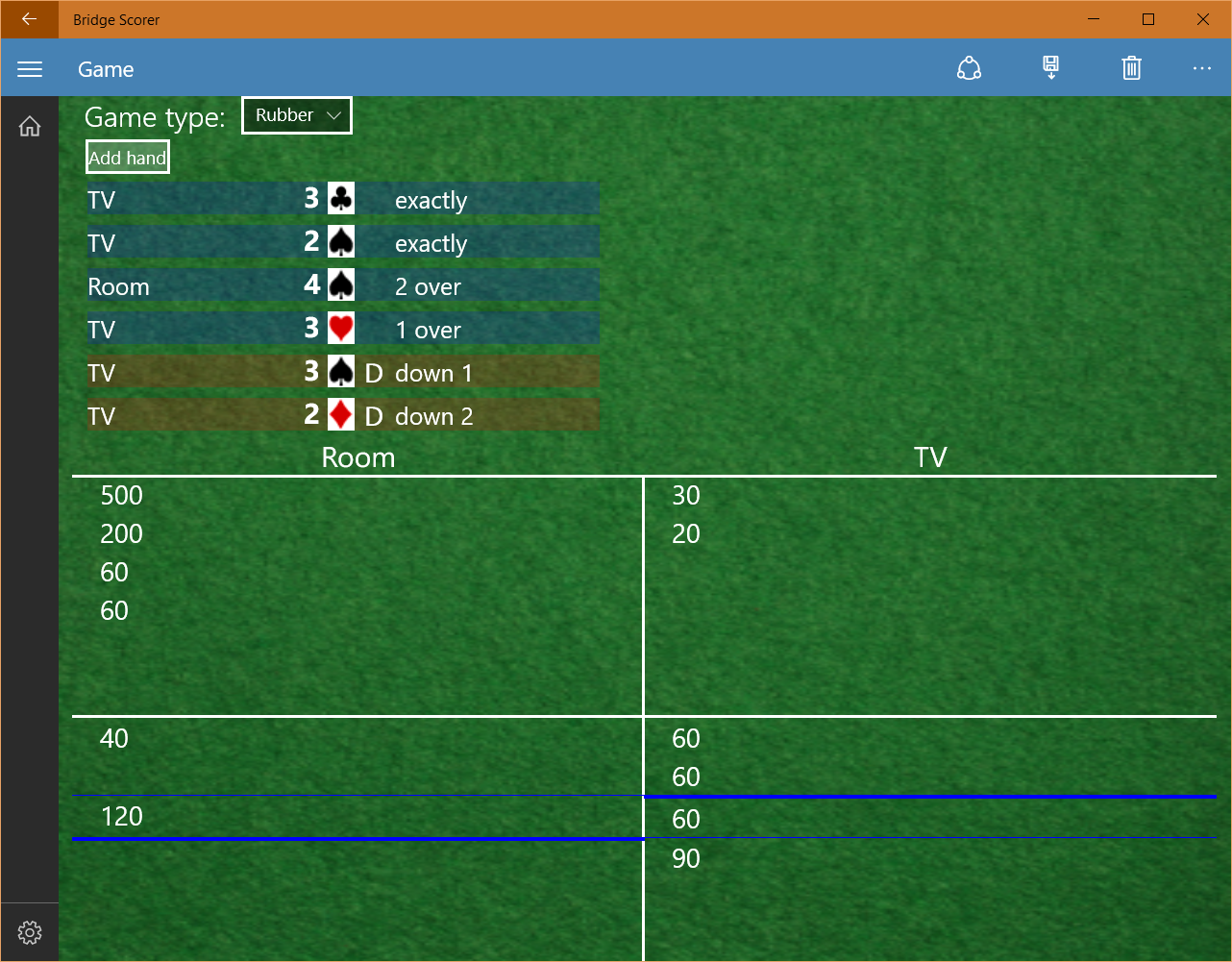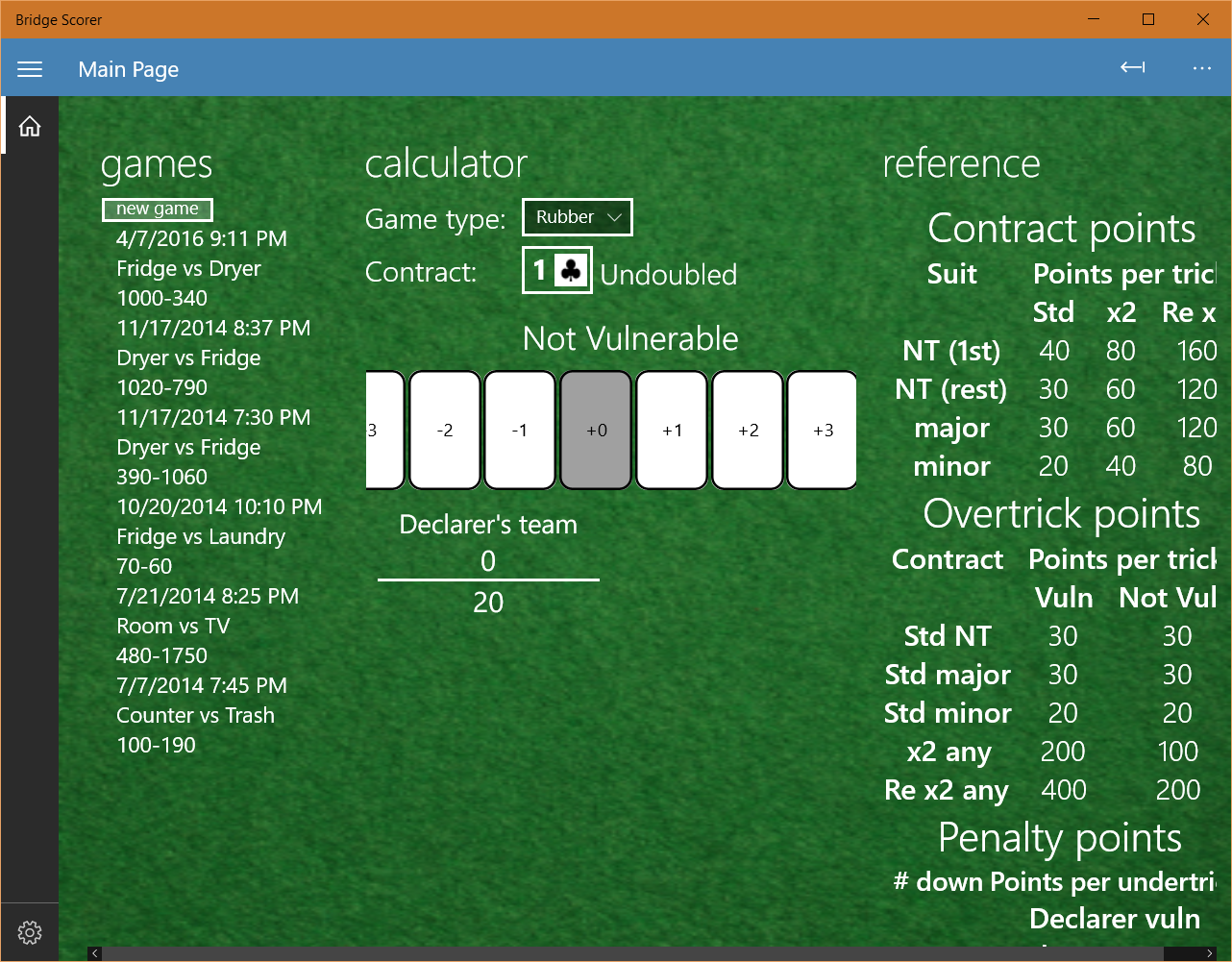 Changelog
1.2.0 - initial Windows 10 release, added PBN import/export (with in-app purchase)
1.1.0 - initial release
Contact
If you have problems or recommendations, feel free to email me at greg@gregstoll.com.